Holiday apartments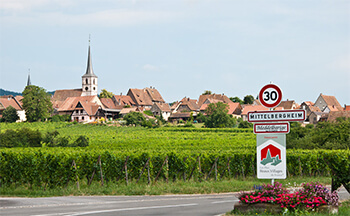 Come and discover the hospitality of a winemaker family in the heart of one of France's most beautiful villages. You will discover the world of wine thanks to a
privileged contact with the owner.
Mittelbergheim is situated at the Alsatian Wine Route, close to Alsace's touristic attractions like the Haut-Koenigsbourg and the Mont Saint Odile, near the historic cities of Strasbourg, Colmar, and Obernai, and within two steps of the Vosges forests with their numerous hiking trails.
During your stay, you will be invited to visit our cellar with its impressive large wine casks, and to enjoy samples from our high quality wines.